Caricature Artist
Paula Large'
Orlando Florida Caricature Artist since 1980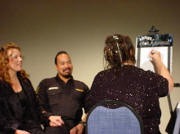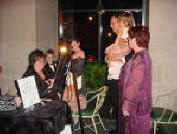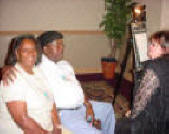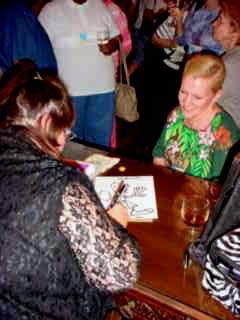 Magic By Jerry/Caricatures By Paula Orlando, FL
www.magicbyjerry.com Ph. 407-282-1964
email artist@magicbyjerry.com click on for proposal: Talent Request Form
Art

art is for everyone... it brings
laughter, joy, tears, memories
and much more in the heart of
the one viewing the art. It was once said a picture is worth a thousand words... For it stirs emotions and enlightens the soul and sets one free. Art is to enjoy and experience!

Click and play

Event + Caricatures = Smiles

Paula drawing at the Hard Rock Live for a convention buy out .

Trade Show Entertainment Formal Reception

Visit Paula's Art web site Magic of Art
Caricatures makes a GREAT gift !
Return to the top of this page.
email artist@magicbyjerry.com click on for proposal: Talent Request Form
1-407-282-1964 also see more at Magic of Art
New Check out Paula's gifts of art
---
This Web Site was constructed and is maintained by www.cocoavillagepublishing.com Orlando, Florida
Thank You for visiting, and if you note a persistent discrepancy please inform questions@cocoavillagepublishing.com the location (URL) and problem.